Mascots..
..
Let us produce a mascot for you that will breathe life into your company's branding.
We'll Help
Design Your Perfect

Mascot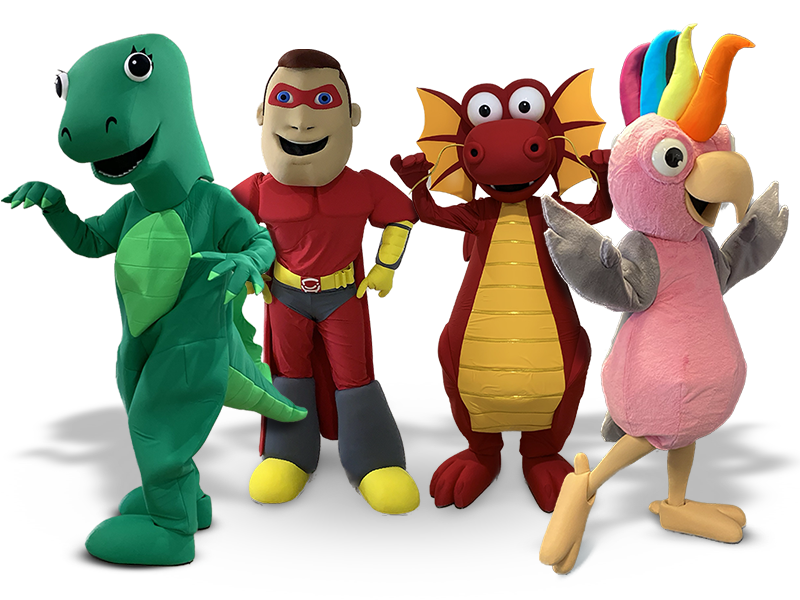 .1
The Fun Begins!
The first step is all about creating the concept artwork. Whether you have an existing character design or need a character created from the ground up, we're here to help.
.2
Excitement Builds!
Next, get excited as we help refine the design.
.3
It's go Time!
The third step is where the magic happens ... it's time to build your mascot!
100% Custom Made
Every single mascot produced by our expert team is 100% original, evolving from blueprint to brilliant as each character develops via our thorough design and creation processes.
Premium Quality
Standard features incorporated into our costumes include: Adjustable Helmet, Rubber Soled Shoes, Custom-Made Water-Resistant Carry Bag, Complete Wear & Care Instructions to extend the life of your investment.
Comfortable and Safe
Our Mascot Costumes are Lightweight and flexible and Machine-Washable (With hand-washable heads)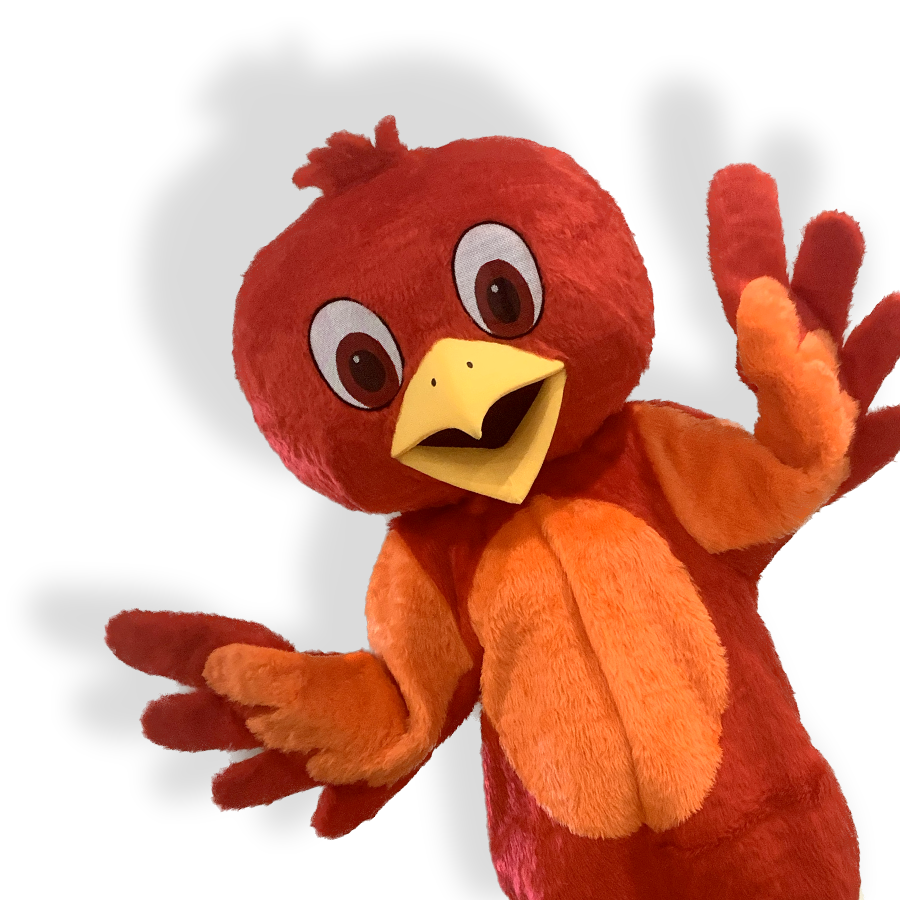 How a Mascot can Improve your Business
Mascots get noticed. When people see a mascot they are instantly drawn to it, they are more likely to stop and listen to what it has to say. Ever noticed how a crowd quickly gathers around a mascot in a shopping mall?
Mascots increase brand awareness. If an appealing character can work its way into the public consciousness it will become an instant recognisable symbol of your company or product.
Mascots offer a way for you to interact with your target audience in a way like no other. Participate in a fun run, dance around with the audience or simply pose for photos. Imagine your mascot coming up on everyone's photo reels!
A good mascot can appeal to a wide demographic across all age groups and backgrounds. Mascots can even transcend languages and cultures.
If a mascot becomes popular, lucrative licensing opportunities open up to all sorts of profitable merchandise. Mascots can make you money while at the same time raising awareness of your company or product.
Why you need a Mascot!
When it comes to shooting your brand visibility above all others and making your customers aware of your product
One of the best ways you can do this is to create a logo or mascot that truly defines your brand and product.  At Gogo Fish, we can create the perfect wearable costume based on your existing brand or organisation logo.  Whether your mascot is needed for a single event or for ongoing promotions, we will work with you step by step and within budget until your character reaches completion on time.
We've Worked With These
Amazing

Schools, Sports Teams & Brands